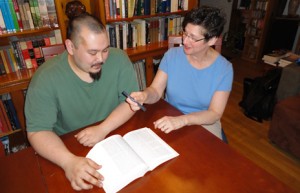 ExpertEditor began in 2008 as a proofreading and editing service for academic writers whose first language is not English. Since then, I have also provided copywriting for online and printed marketing collateral, content for Websites, project management, and lessons in English conversation.
Prices are based on hourly rates. However, if you prefer, I can review your needs and propose an overall price for the project.
The number of pages I can correct in an hour depends on your proficiency in English and your writing style. If you send me a sample of your work, I can do a 15-minute trial on it and return it to you. That way, you can see the sort of suggestions I make and I can give you a better estimate of how long it will take me to finish your material and how much I will charge.
No project is too small or too large. Call or write today for a cost estimate.